Dependable, Progressive, Sustainable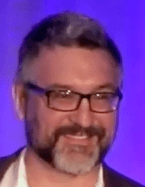 Steve Sebrell
Founder and CEO
Steve Sebrell founded DPS Construction in January 2007 fueled by his passion for architecture, sustainability, and the use of modern technology in the construction industry . A carpenter by trade, Steve has been building residential projects in Ohio, Pennsylvania, Michigan, and the Carolinas since 1995.
Steve enjoys helping customers maximize the potential of a residential property while maintaining the charm and character of the original home. He has used DPS Construction to extend his passion for building locally through involvement with Sustain Charlotte, Habitat for Humanity, RAIN and the Charlotte chapters of the National Association of the Remodeling Industry (NARI) and the National Association of Home Builders (NAHB). These organizations are committed to the residential building industry, helping develop construction standards and governing the industry.
Steve enjoys traveling and spending time with family and friends, when he's not working.
Jaime Sebrell
VP of Operations
Jaime is a designer at heart and has always found ways to tap into her creative side. Born and raised in the Pacific Northwest near Seattle, she has lived in the Charlotte area since 2000 and has considered the Carolinas home since 1995. She has worked as a cake decorator, computer programmer, training and communications specialist, and process improvement consultant for Fortune 100 Power & Utility companies.
She graduated from the University of South Carolina concentrating on art history and accounting. She also earned an Interior Design degree from the Art Institute of Charlotte.
Jaime currently handles all aspects of design, purchasing and strategic planning for DPS Construction. She works on the team and works very closely with her husband Steve, the CEO. She loves what she does and is grateful for the opportunity to be a part of this incredible venture.
When not working for DPS Construction, Jaime enjoys making jewelry, cooking, gardening, reading and spending quality time with friends and family.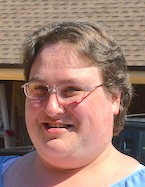 Deborah Sebrell
Office Manager
Bio — Coming Soon
Gaspar Catanzaro
Superintendent
Bio — Coming Soon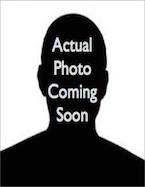 Chris Nance
Superintendent
Bio — Coming Soon
Jesse Starnes
Superintendent
Born and raised in Charlotte, Jesse moved back to the area after spending 11 years in Texas. Until a couple of years ago, he worked in the food service industry managing restaurants in Texas, and most recently, opening frozen yogurt shops in Charlotte.
Jesse studied philosophy at the University of North Texas in Denton, Texas and met his wife in Fort Worth, Texas before moving back to Charlotte four years ago. He enjoys renovating and working on houses, and supervises projects for DPS Construction.
In his free time, Jesse enjoys checking out new taco shops and spending time with family. He also loves to travel and is currently competing with his father to see who can visit all 50 U.S. states and 50 countries first.
Walt Turnbull
Superintendent
Bio — Coming Soon