Protection For Your Investment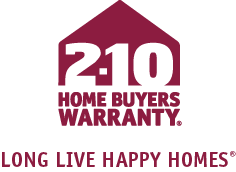 We think having protection for your new home is a good idea, so DPS Construction provides every home we build and many that we renovate with 10 full years of structural home warranty protection. DPS Construction is a builder member with 2-10 Home Buyers Warranty (2-10 HBW), one of the nation's leading home warranty companies.
10 full years of structural defect coverage for load-bearing components.
2 full years of distribution systems surety coverage against defects in wiring, piping, and ductwork in electrical, plumbing and mechanical systems.
1 full year of surety coverage against defects in workmanship and materials.
What does being a 2-10 HBW member mean for your home? 2-10 HBW only accepts the best builders into their program. To become a member, DPS Construction went through an extensive screening process that measures our building practices against strict underwriting guidelines to ensure we maintain a high quality product in addition to a careful inspection of our workmanship.
With the purchase of your new home, you'll receive a copy of the structural home warranty contract that explains what is covered as well as a maintenance booklet to give you tips on how to care for your home. In addition, the warranty is fully-transferable, which increases the resale value of your home.
*Please take the time to read and understand your structural home warranty contract. Call 2-10 HBW with questions about any part of the warranty you do not understand.